Fresno State Police Department
Bulldog Express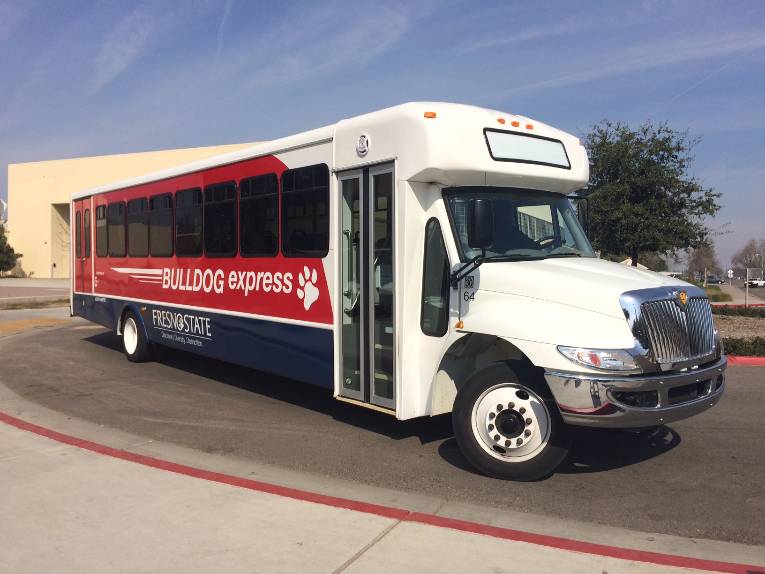 Bulldog Express is Fresno State's free campus shuttle service for students, faculty, and staff.
A valid Fresno State ID card required to board Bulldog Express.
Service Hours (Fall and Spring semesters):
Monday - Thursday 7:00 am - 10:00 pm and Fridays 7:00 am - 4:00 pm
The first day of service for the Spring semester is January 13th, 2020 .

For the shuttle stops click here.
For a printable route map and schedule click here.
Now available for free is the Passio GO App. This mobile app provides real-time bus tracking and alerts for the Bulldog Express.
Please click on the appropriate link below to download the Passio GO App on your phone.
Quick Links Contact Information
Emergency - Call 911
P 559.278.2950
F 559.278.7538
Traffic Operations
2311 E Barstow Ave
Mail Stop PO14
Fresno, CA 93740

Business Hours
7:00 am - 4:30 pm