Fresno State Police Department
Bus Parking
Bus drivers must contact Traffic Operations, 559.278.2950, the day before the event, to receive drop off, pick up, and parking information.
Parking Lot P11 is designated as primary bus parking. Lot P11 is the gravel lot located on the north side of Barstow between Woodrow and Chestnut. Additional parking in the Save Mart Center North Lots may be authorized by Traffic Operations.
Buses may not stay parked near the event.
Buses do not need a parking permit.
Field Trip Chaperones
Chaperones in personal vehicles must pay for parking (daily parking permit information).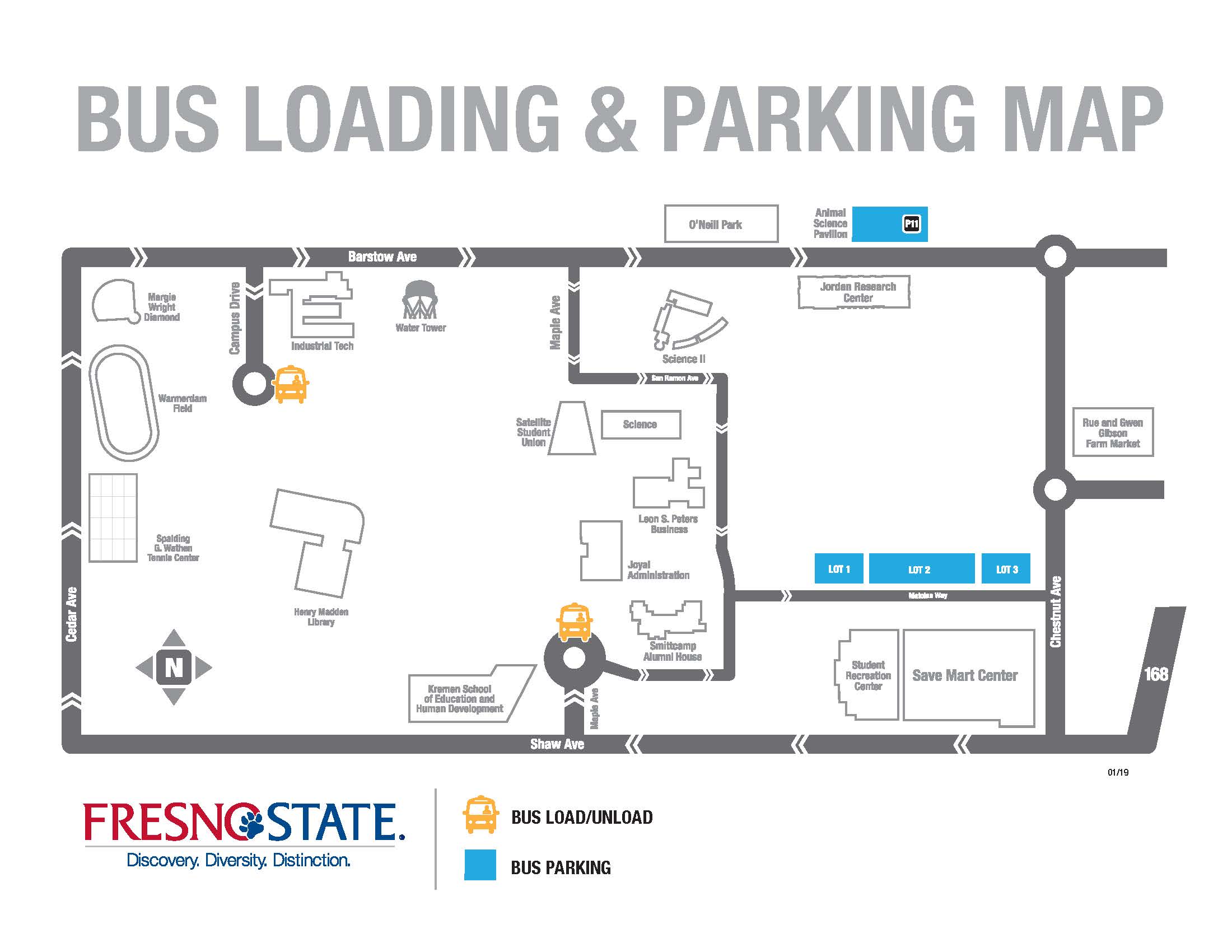 Contact Information
Emergency - Call 911
P 559.278.2950
F 559.278.7538
Traffic Operations
2311 E Barstow Ave
Mail Stop PO14
Fresno, CA 93740

Business Hours
7:00 am - 4:30 pm