Leave Programs
Family and Medical Leave Programs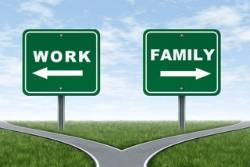 California State University, Fresno provides Faculty, Staff and Administrators (MPP) with the opportunity to apply for time away from work for medical or non-medical reasons for self or for family care. There are several types of leave of absences that may be granted to employees depending on their circumstances including:
California State Univerisity Family Medical Leave (CSU FML)
Parental (Maternity/Paternity/Adoption) Leave
California Pregnancy Disability Leave (PDL)
Education Code Maternity Leave (ECML)
Unpaid Parental Leave (Unit 3 & Unit 4 Employees only)
Bereavement Leave
Military Leave
Organ/Bone Marrow Donor Leave
Learn more about the Leave Programs
Employee Assistance Program
Provided by Empathia
The campus has engaged the services of an external Employee Assistance Program, Empathia. Empathia is Knox-Keene licensed by the California Department of Managed Health Care as a specialty health care provider.
Empathia Representatives are available 24 hours a day, 7 days a week by calling 1-800-367-7474. All calls and referrals are strictly confidential. These representatives are authorized to discuss your needs and direct you to an appropriate provider within the communities of Fresno and Clovis as well as the Central Valley. You may also visit Empathia online at www.mylifematters.com.
Reasons for onsite or in-person counseling include:
Stress, depression, and personal problems
Balancing work and personal needs
Family and relationship concerns
Alcohol and drug dependency
Workplace conflicts
Any other issue or concern in your life
Click here to go to the Employee Assistance Program website.
When should I contact Human Resources? Contact Human Resources when:
You have an absence that may or has already exceeded 5 workdays due to illness or non-work-related injury or to care for an eligible family member due to illness (spouse, child, domestic partner or parent).
If you are scheduled to be off of work due to pregnancy/illness/injury, please contact our office at (559) 278-2032 to schedule an appointment with the assigned Leave Coordinator. The Leave Coordinator will discuss eligibility of leave programs, usage of available leave credits and the necessary forms that will need to be completed.


If you are already off of work (e.g. hospitalized) please contact our office at (559) 278-2032 as soon as possible. The Leave Coordinator will then provide you with information on available leave programs, usage of available leave credits and necessary forms via email or mail.
Click Here for the Leave Programs Flyer
Substitution of Vacation for Unpaid Sick Leave

In cases where the employee has exhausted their available sick leave credits and is not on an approved CSU Family and Medical Leave (CSU FML), the appropriate Administrator cannot authorize the use of other available leave credits (e.g. vacation or CTO) in lieu of unpaid sick leave (dock) per the collective bargaining agreement (CBA). However, the Associate Vice President of Human Resources (President's Designee) may authorize such requests.
Request for Substitution of Vacation for Unpaid Sick Leave
Nursing Mothers and Lactation Accomodations
California State University, Fresno recognizes the importance and benefits of nursing and lactation support for mothers and their newborn or young infants. The university is committed to providing faculty, staff and students who are nursing mothers with reasonable breaks and clean and functional lactation stations. If you are a nursing Mother and need access to the lactation stations on Campus please contact Leave Coordinator Sarah Confer at sarahconfer@csufresno.edu or 559.278.8237.
View Lactation Station Locations and Campus Map