Procurement and Support Services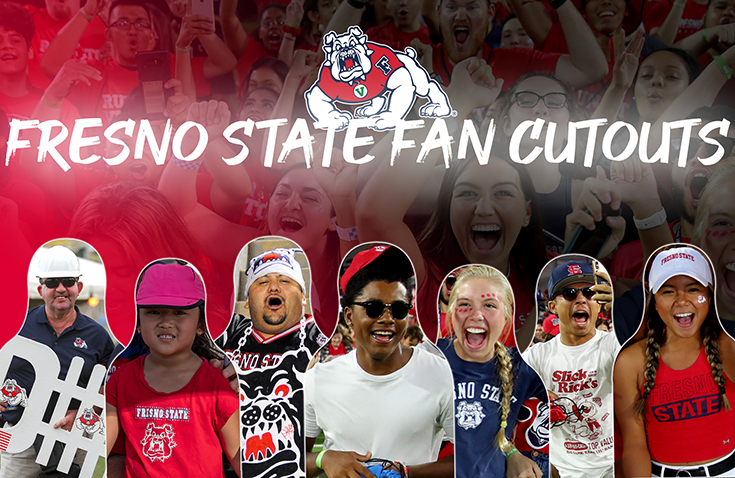 Cardboard Cutouts
Spring has sprung, and Fresno State Spring Sports are here! And while it looks different than many of us would have imagined, we are excited to give our RED WAVE the chance to "be present" at all spring sporting events at Fresno State!

For $60, you can upload your photo to represent your presence this season for:
Softball
Baseball
Women's Volleyball
Men's & Women's Tennis
Lacrosse/Soccer
Water Polo and Swim & Dive
Equestrian
Simply click "ORDER NOW" to become a cardboard cutout in the stands! You will be able to select the location of your cutout in the process of uploading and paying for the image.
All proceeds support development opportunities for our Bulldog student-athletes.
Please be sure to use the helpful Photo Submission Guide to assist you in taking and uploading your photo(s) so you ensure you look YOUR BEST on TV.
*If any home events are cancelled no refunds will be given.*
*SIGN/MESSAGING GUIDELINES:
Signs must be Fresno State-related, in good taste and not of a commercial nature.
These items are prohibited:
Commercial advertisement, including slogans, websites, and phone numbers.
Social media handles and hashtags.
Offensive or negative references to any Fresno State Athletics programs.
Names, images or likeness of any Fresno State Athletic players.
No statements or endorsements of political issues or candidates. Fresno State Athletics reserves the right to refuse any message.

EASY UPLOAD
When configuring your item, you will be asked to upload your personal portraits to help streamline the printing process.
Upload you, your friend, your family member or even your Pet!