Environmental Health, Safety, and Risk Management
Batteries
Please do not bring household generated batteries to campus! Your dead batteries cost the campus money, but may be free for you to dispose of through special programs available to you the generator.
Locate a disposal resource near you
California Rechargeable Recycling Statistics
Campus Only
Current campus procedure for the collection of "Universal Waste - Batteries" is to:
Collect non-leaking batteries in a sound container (such as a milk carton or peanut butter jar) with a re-sealable lid.
Label the container with the image below (click to print) or request a label from EHS RMS and one will be provided at no cost.
Attach the label to the container
Complete the date field (date first battery is placed in container) and generator. Place a check mark in the box labeled "Battery(ies)".
Accumulate batteries at point of generation for no longer than nine months.
Dispose of batteries by placing the rigid container with a lid in the intra-office mail addressed to MS PO140 attention "Batteries."


For leaking batteries, please contact us using this link.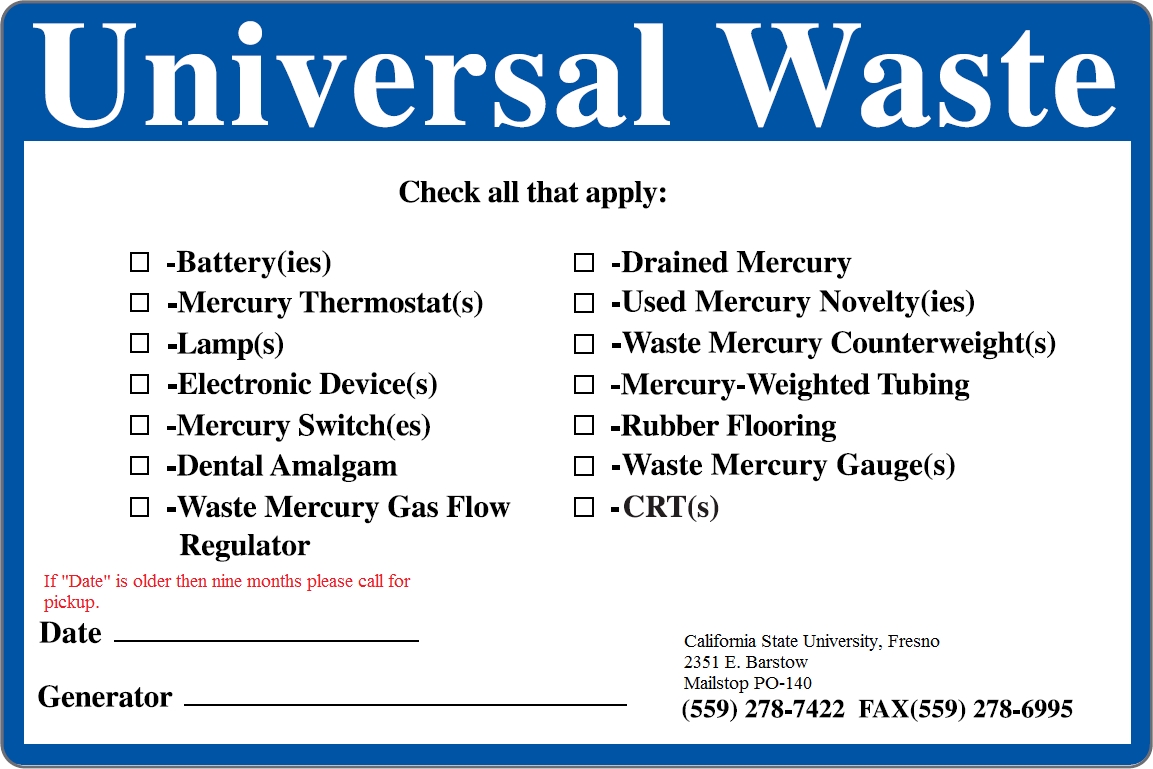 For automotive or sealed lead acid batteries contact EHS RMS as soon as these units are no longer useful for removal.
Recycling Resources