Green Opportunity Program
The Green Opportunity (GO) programs are designed to connect the entire Fresno State community to the CUPR project. Below is a listing of the various points of collaboration that the GO programs will provide to the university. Check back often for more updates as we continue to engage and connect students, faculty, staff, administrators, and the wider Fresno community with the project.
Central Utility Plant Replacement Project (CUPR) Fall 2023 Guest Lecture Series
Fresno State has partnered with the Bulldog Infrastructure Group (BIG), a consortium of companies, to develop and implement the largest Public-Private Partnership Utility Infrastructure Project in the CSU network. BIG will modernize and maintain Fresno State's central utility infrastructure system, while also offering several other energy conservation measures (ECMs) that maximize project savings.
The Guest Lecture Series, sponsored by the BIG Green Operations team, provides Fresno students and faculty with specialized lectures from industry experts on a variety of topics including Public Private Partnerships (P3), solar technology, and the psychology of energy conservation. Participants take away an enhanced awareness of the CUPR project as well as a deeper understanding of large-scale organized energy savings.
Lectures can range from 45 to 90 minutes. Submit your request for a guest lecturer to present to your class using any of the links below: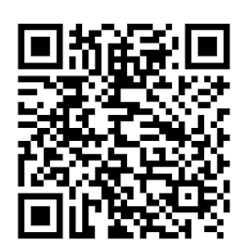 Guest Lecture Topics
(Each presentation can be tailored to your class schedule to be from 45 to 90 minutes)
Intro to Public Private Partnerships and the Fresno State CUPR Project
NORESCO construction personnel will provide an overview of the CUPR project and describe a Public Private Partnership, the roles of Fresno State, NORESCO, and the Bulldog Infrastructure Group, LLC. They will give a brief overview of the impacts and benefits to various stakeholder groups (including students).


We have to build WHAT!? Managing and maintaining a multi-million-dollar construction project
CUPR project managers will describe day-to-day tasks and roles including how time, subcontractors, schedules, permissions, approvals, meetings, etc. are managed. They will also discuss Operations and Maintenance planning for what will happen at the Central Utility Plant after the construction is complete. The Project managers will discuss the skills they need to be able to adapt to continually changing circumstances and solve problems or issues that arise in the process of managing a complex construction project.


Shining a light on solar: Development of solar photovoltaic projects
An industry expert will discuss and explain the steps of developing a large-scale solar photovoltaic (PV) project. From the preliminary work of customer and site evaluation, to the advanced stages of design and energy use analysis, all phases of a solar photovoltaic project will be investigated. Participants will even gain insight into competitive pricing and technical proposal writing for solar construction projects.


From Intern to Full Time Employee– taking what I learned in the classroom and applying it to my career
New full-time NORESCO employee, Nestor Bulosan, will explain how the Fresno State CUPR project has impacted his career path. He will describe his background as a student including what classes he took and previous experience he had that led him to apply for the CUPR internship. He will break down the process of becoming an intern – what it took to get started with NORESCO, describe a typical day in the life of a NORESCO intern (jobs and tasks), how he transitioned to a full-time employee.


Better Safe than Sorry: Exploring safety and compliance of the CUPR project
A NORESCO environmental health and safety compliance officer will describe the specific challenges of safety for the Fresno CUPR project including the special considerations for ADA accessibility and scope adaptations. Rather than simply reacting to an incident, our safety officers collaborate with Fresno employees to identify and solve issues before they occur. Learn how collaboration builds trust, higher quality outputs, and a safer environment for construction workers and everyone on the Fresno State campus.
The Human Behavior Energy AuditSM is an exploratory research process that identifies and assesses current levels of behavior-related energy factors. Both intrinsic and extrinsic barriers, and facilitators, toward energy itself and energy consumption will be explored and assessed throughout the organization. Example factors include energy attitudes, knowledge, social norms, perceptions of control, as well as behaviors.
Once identified, assessment of these factors establishes a baseline of current human behavior with regards to energy use. Next, using a combination of HBEA interviews, focus group and survey results, specific behaviors are identified that have a significant impact on the environment and your energy costs.
Considering that building occupants typically control 30% of a building's energy consumption, the HBEA is a powerful measurement tool that identifies the most impactful energy behaviors and allows your organization to achieve the greatest return on investment.

I. Human Behavior Energy Audit
II. HBEA Appendix
III. HBEA Summary