Smoking Cessation Programs
For help regarding smoking cessation programs, please contact the following departments/agencies for more information on programs currently available.
For Students: Contact the Student Health Center at 278-2734 to set an appointment.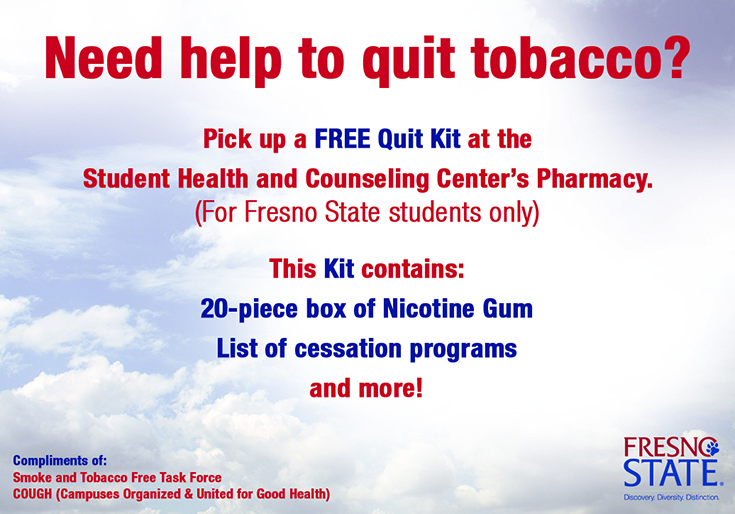 For Faculty and Staff: Contact the Employee Assistance Program (EAP) Life Matters at 1.800.367.7474 for 24/7 referrals and online resources.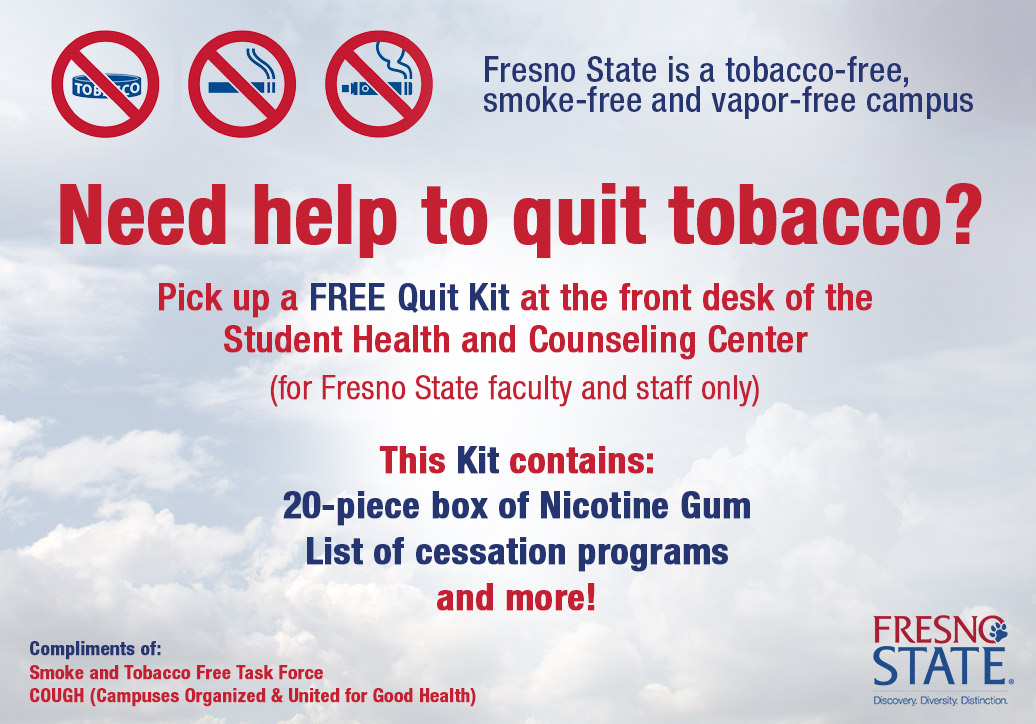 Fresno County Smoking Cessation Resource List: (Download PDF)