Lodging
In the United States and Territories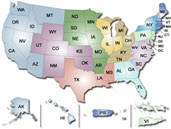 The California State University (CSU) maximum rate for in-state and out-of-state travel, including Alaska, Hawaii, and U.S. possessions is $275.00 per night, excluding taxes. This rate is effective for business travel occurring on or after November 1, 2015. Expenditures above this cap are the responsibility of the traveler unless a documented exception* is pre-approved.
Consideration will be given to the location in which lodging occurs, and justifications must include an explanation of the necessity to stay within certain facilities (e.g. near or adjacent to meetings or other activities for which travel was approved).
International
Lodging for international travel will be reimbursed up to the published Federal Government per diem rate for the specific location. Receipts are not required by Accounting Services.
*Exceptions to the California State University Travel policy and/or these procedures may be authorized in writing by the Chief Financial Officer, President, or their designee. Any delegation of such authority by the President must be made in writing.
Payment
Lodging must be paid with a personal credit card and reimbursed at the conclusion of the trip with a supporting receipt.
Students and student groups may be eligible for a travel advance for their lodging expenses by completing and submitting a Travel Application form.
Hotel/Motel Transient Occupancy Tax Waiver
If accepted by the hotel, this form will authorize the exemption of the hotel transient taxes levied on hotel room charges.

Please Note: It is important to call the hotel directly before you arrive and ask what documentation they need to accept the form.
State of CA Std.236 Form