Organizational Excellence
Bold Ideas Challenge
Thank you to all who submitted a BOLD Idea.
To learn more about our BOLD Ideas Winners and Submissions click on the links to the left.
History
In 2014 we launched our first Bold Ideas Challenge calling on the campus community to submit ideas to: improve services to students, teaching or learning or fix an efficient process. The initiative was so successful we called for additional Bold Ideas again in 2016 and 2018. To date, 375 Bold Ideas have been submitted. Most were passed to specific departments for review and consideration. Thirty ideas were given to CAIFE teams for further review and exploration. Many have become reality.

Save
Save
Save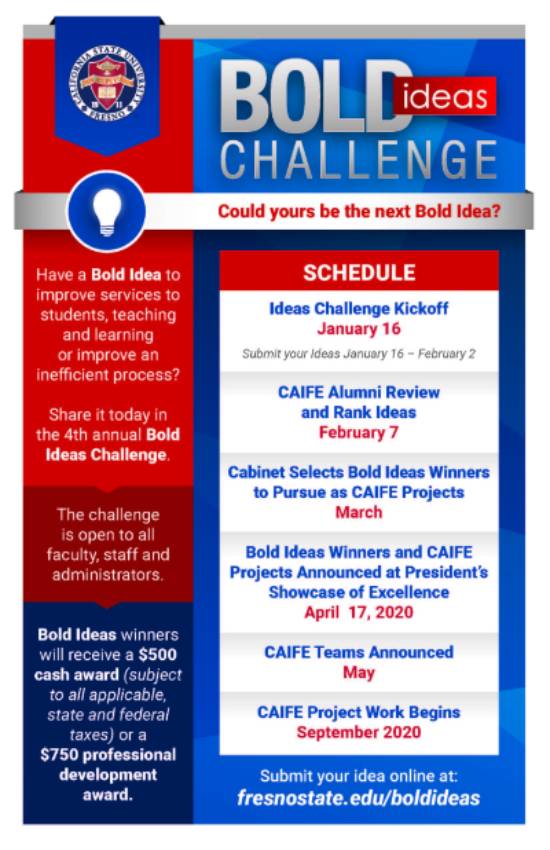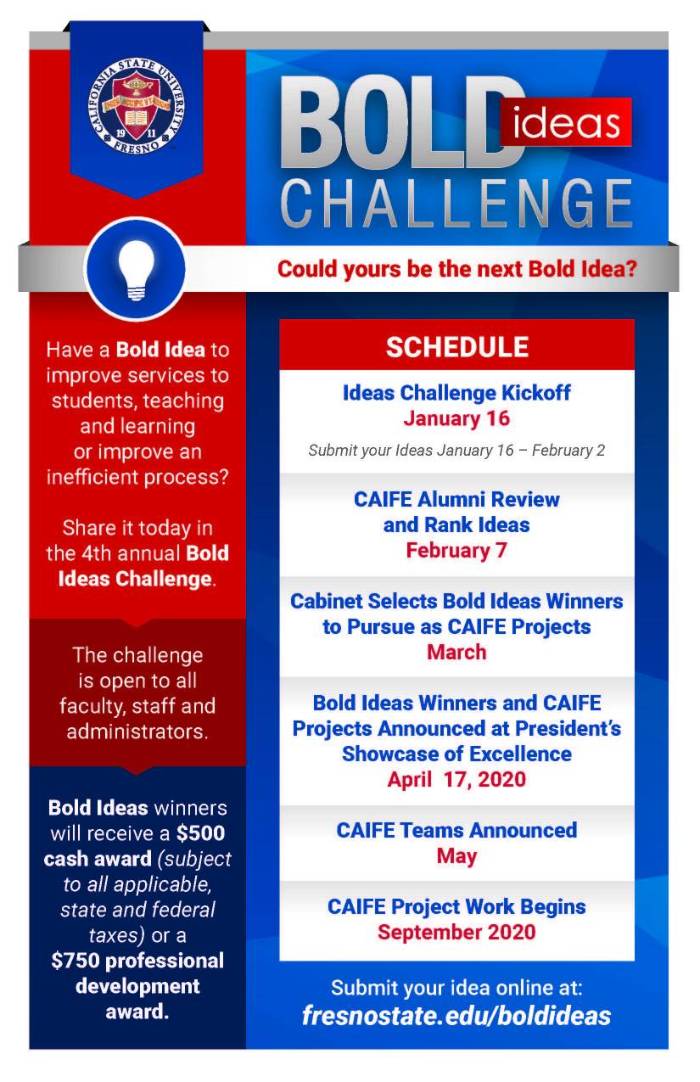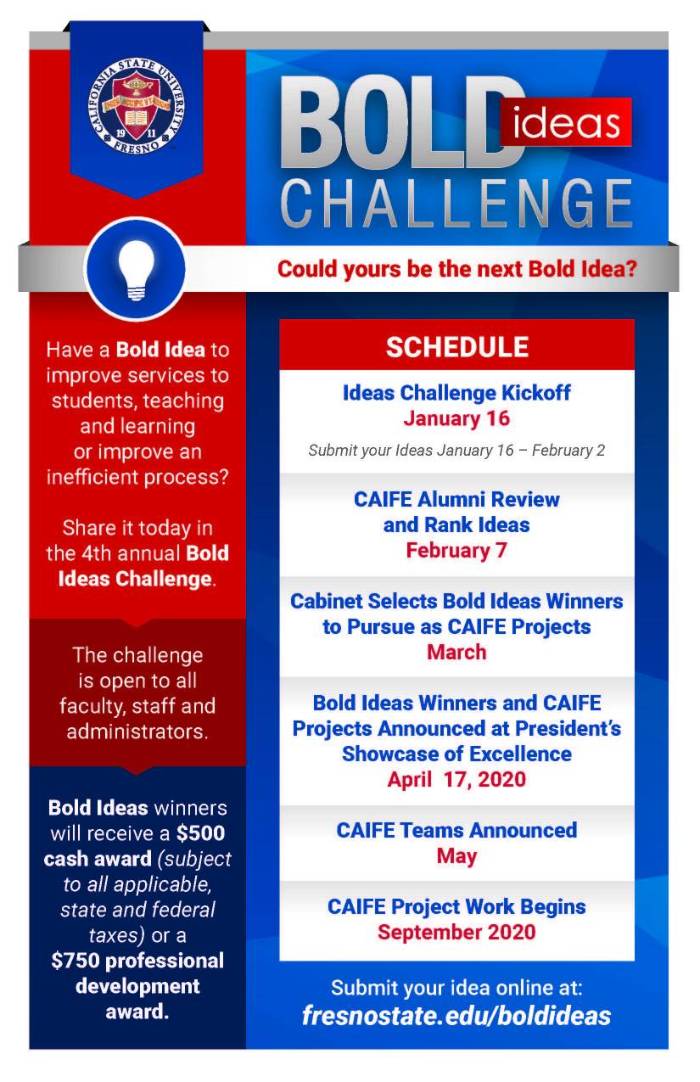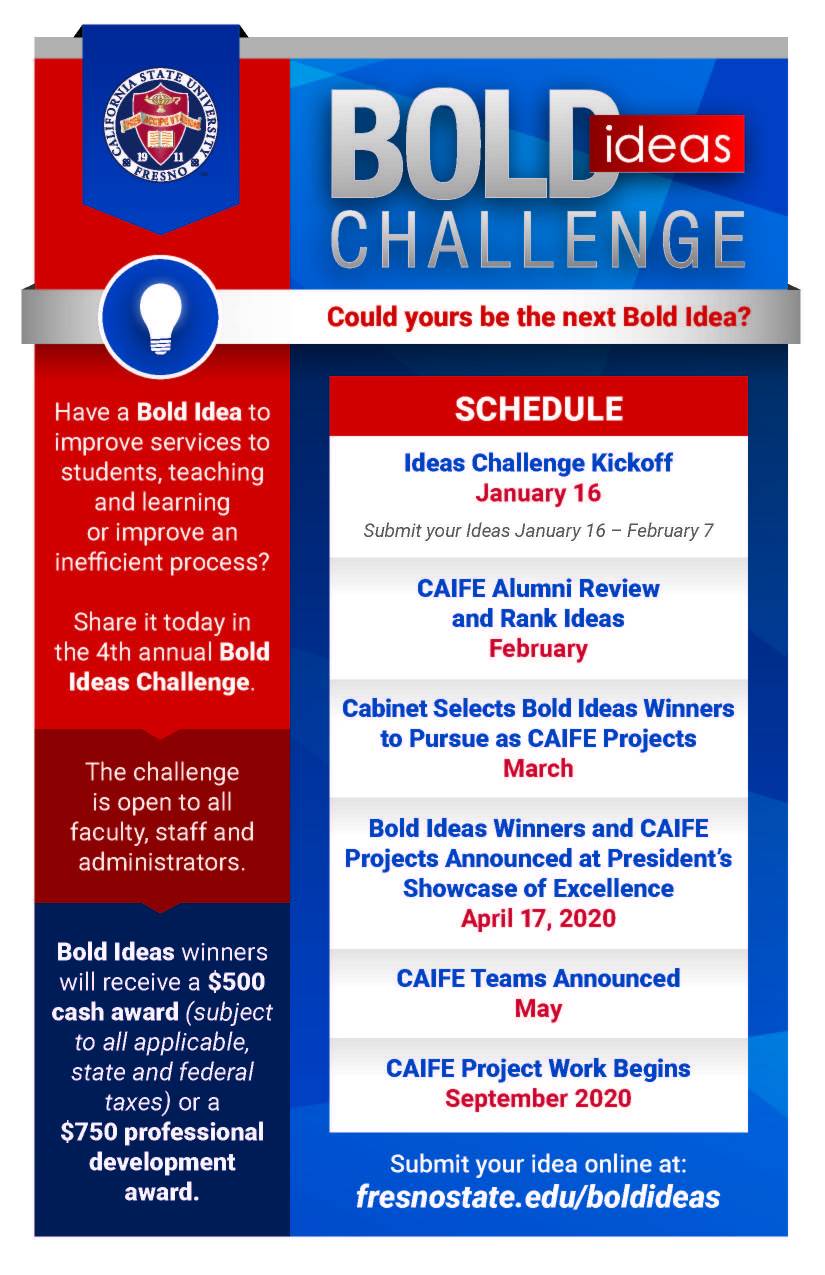 Schedule:
Ideas Challenge Launch:
August 18, 2014
Submit your Ideas:
August 18 to September 19, 2014
Winners Announced:
2nd week of October 2014
Project Work Begins: Mid-October 2014
President's Showcase of Excellence:
April 2015